Riot police and mounted police were called in after the protest deteriorated into violence about 20:20 BST. Rioters threw petrol bombs at police and buildings. A double-decker bus was set on fire at the junction of High Road and Brook Street and buildings, including a supermarket and carpet shop, were also set alight. Shops in the area were looted, with people seen pushing away shopping trolleys full of goods.

The London Ambulance Service said a total of 10 people had been treated and nine had been taken to hospital. At least one of the injured police officers had suffered head injuries.

All pictures by Beacon Radio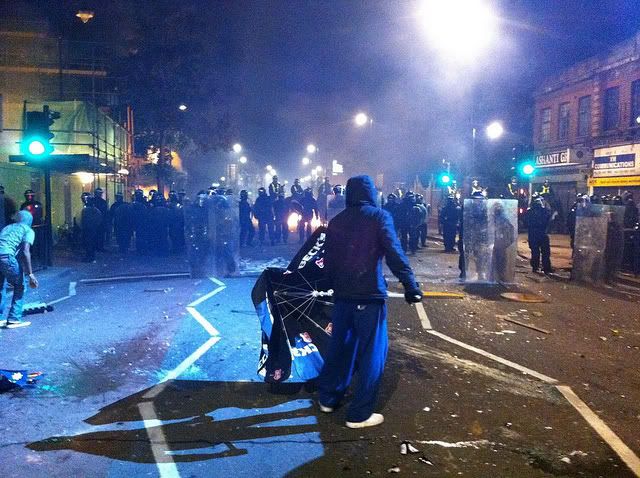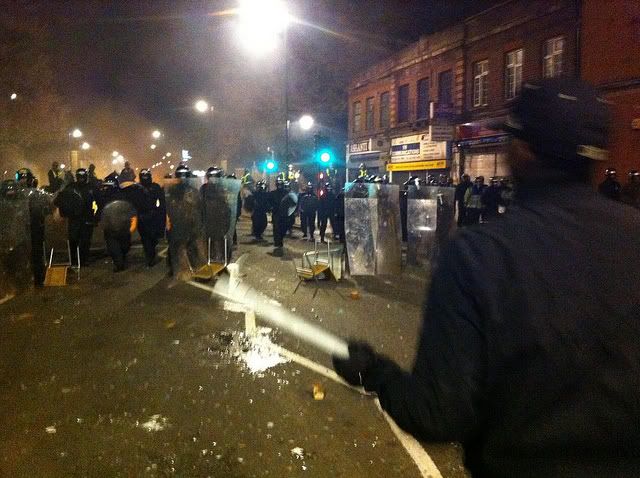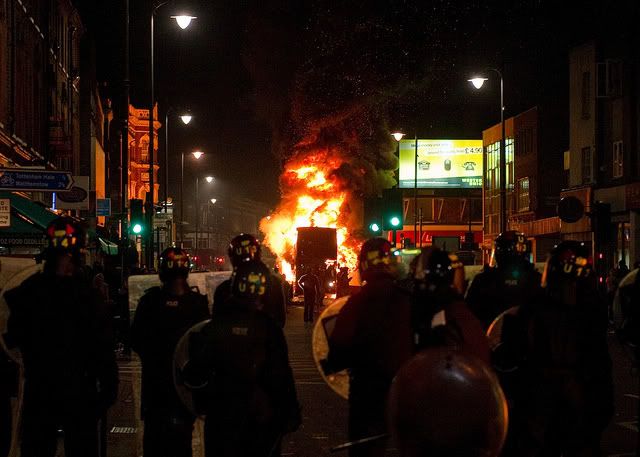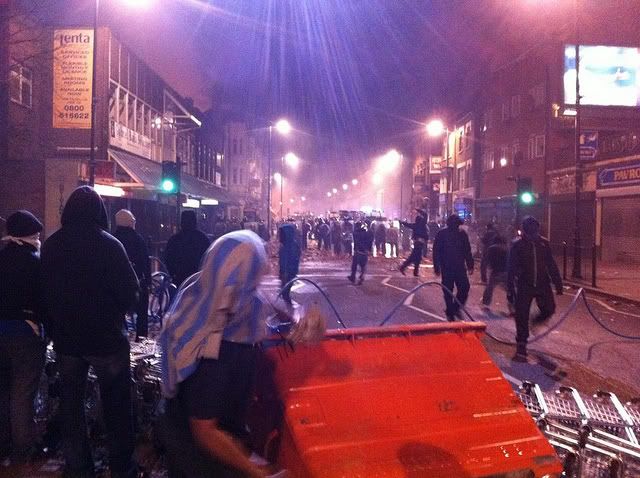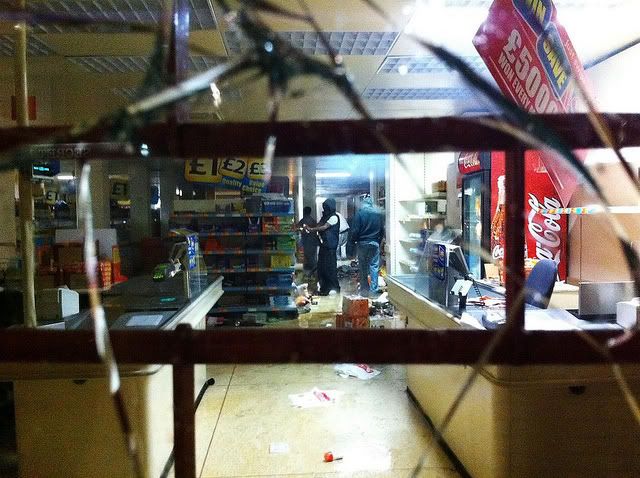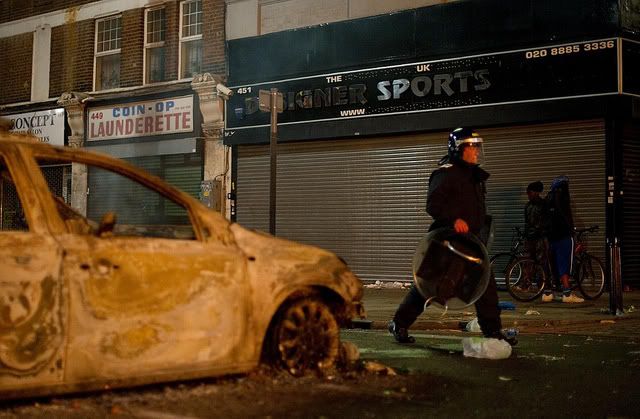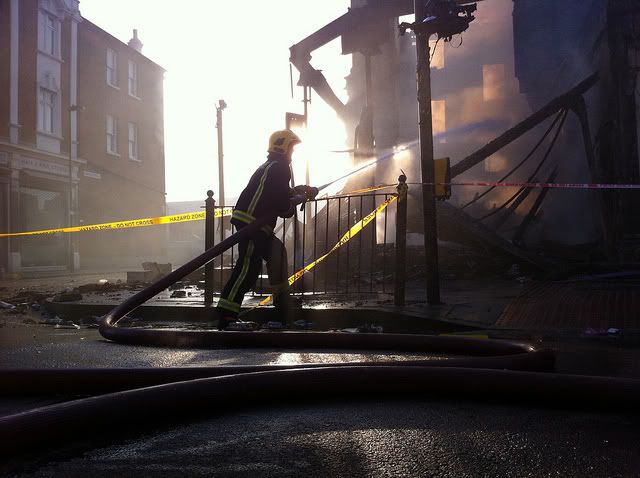 Some time ago the Aeschylus said:
… Neither a life of anarchy nor one beneath a despot should you praise; to all that lies in the middle a god has given excellence. ...